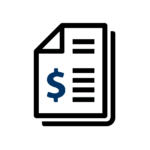 Tax Planning & Preparation
How can I pay less in taxes? What deductions can I take to minimize my tax liability? Are there benefits programs I can provide my employees that will help reduce my taxes?
Tax planning is the analysis and arrangement of your financial situation and your business's financial situation in order to legally maximize tax breaks and minimize tax liabilities. Tax rules can be complicated, but taking some time to know and use them for your benefit can change how much you and your business end up paying the IRS.
The Morrison Firm has a long history of working with small businesses and individuals, addressing specific tax issues strategically and proactively. We add unique value to our clients through efforts to remain at the forefront of tax strategy and implementation of best practices in planning. Most importantly we take the time to listen to the needs of our clients and communicate clearly and concisely.
Tax Planning & Preparation Services at The Morrison Firm include (1) analyzing your business for available tax deductions and other value-added tax strategies for this and future years, (2) filing returns, including those for federal, state, estate and gift, and franchise taxes. We work with all types of entities, including C Corporations, S Corporations, Limited Liability Companies (LLC's), General Partnerships, Limited Partnerships, and Trusts, and (3) keeping you abreast of best practices in tax strategy. Additionally, we work with your other advisors to ensure your entire financial team is on the same page.
We take pride in helping you protect the income and assets you have worked so hard to build from what is generally the largest expense you incur – TAXES! You need an edge to maximize your bottom line today and in the future. Our unique experience and perspective gives you that edge.
Our goal is to be more than tax advisors, it is to be your trusted financial advisor for life!
Professional Consultation
If you are like most of our clients, you would like to TALK WITH someone who will listen, and discuss your issues – not have someone TALK AT you with industry jargon. If you would like to start a conversation about finding real solutions for you and your business please give us a call or click the link below.